Dynamic Information Security
Dynamic Information Security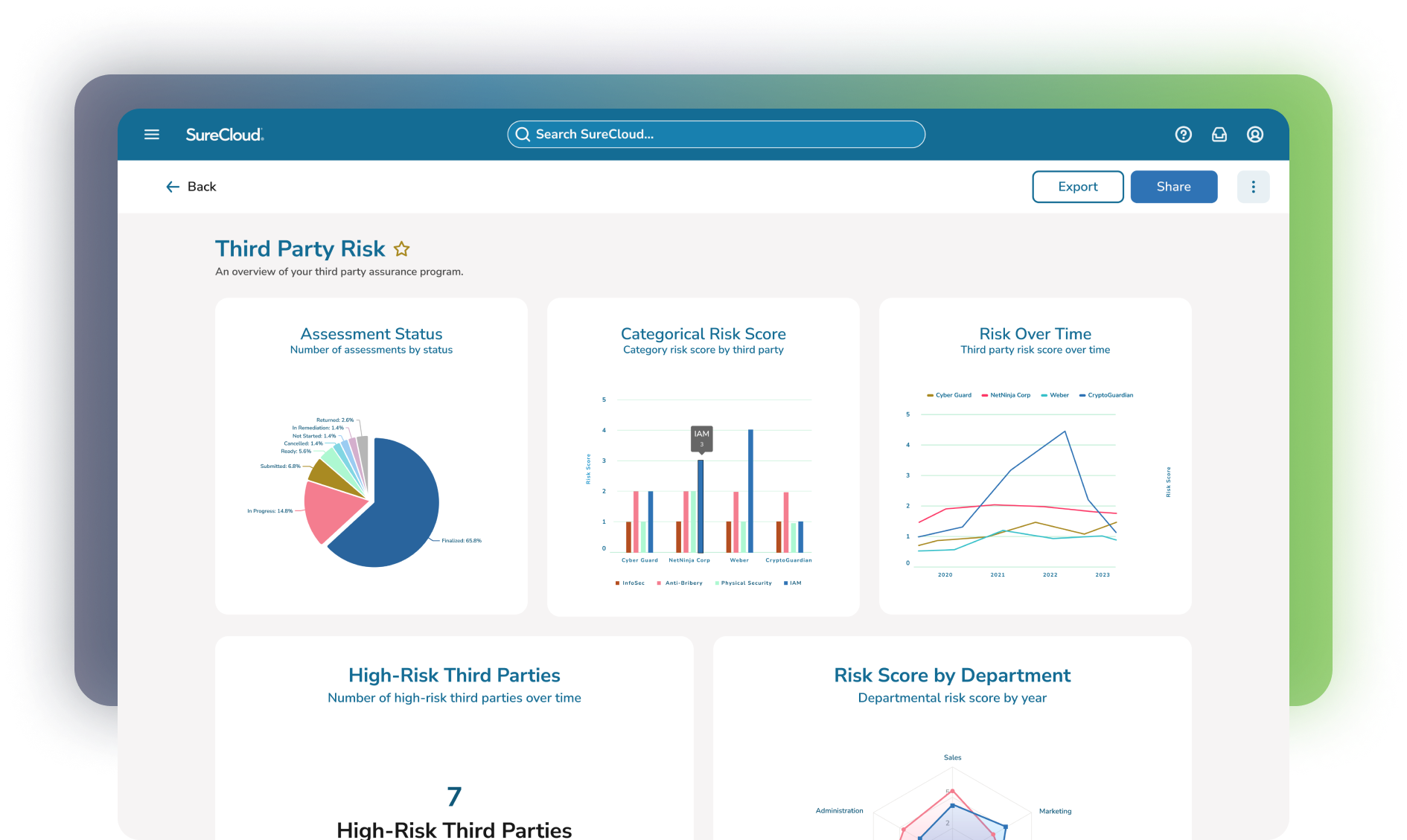 Could your organization answer these three questions:
Are you
secure?
How effective is your Information Security program and your regulatory compliance effort?

Is your program's performance in line with your risk tolerance?
How do
you know?
Can you identify, quantify
and effectively manage risk?

Are you continuously
assessing your risk?

How do you measure
and calculate ROI?
How can you manage risk?
Do you monitor your
program's effectiveness?

How do you optimize your Information Security Management program?

Is your GRC tooling scalable?
Aurora enables complete control,
visibility and optimization of information security risks
Say
to

Built for Information Security and Compliance professionals
Aurora enables enterprises to effectively manage information security risks and gain complete visibility of their operations. Our highly innovative platform provides powerful insights to help your organization stay ahead of threat actors and constantly evolving compliance standards. And Aurora's out-of-the-box automation capabilities will transform your efficiency and dramatically reduce operating costs.

Know your program effectiveness in real-time

Continually assess
your risk environment

Separate the
signal from the noise

Effectively manage
and mitigate risk

Reduce costs
through automation

Unparalleled
reporting capabilities
technology with KNOWLEDGE
Transform uncertainty into knowledge
Change Information Security risk from an unknown quantity, to a challenge that your organization is equipped to address. With Aurora, you can visualize your GRC operations, leverage highly informative reporting and define structured yet flexible workflows.
Visualize your key
information security risks
Quantify Define and quantify your risk landscape

Single pane of reporting glass, covering the technician to the CEO

Easily impart meaningful knowledge to any stakeholder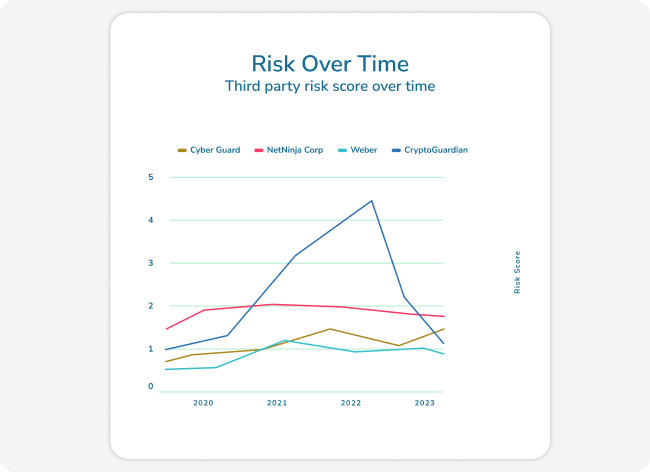 Implement and execute best practice-aligned strategies
Rapidly deploy robust workflows to manage and mitigate risk

Leverage embedded, highly authoritative content, out-of-the-box

Easily transform your GRC workflows in-house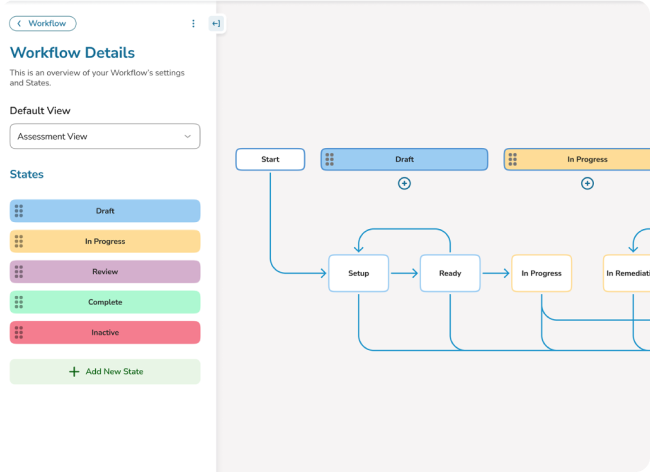 Powerful, intuitive insights into the organization's risk status
Total visibility of your risk and compliance management performance

Turn data into insights and benchmark performances against your peers.

Easily impart meaningful risk knowledge to any business stakeholder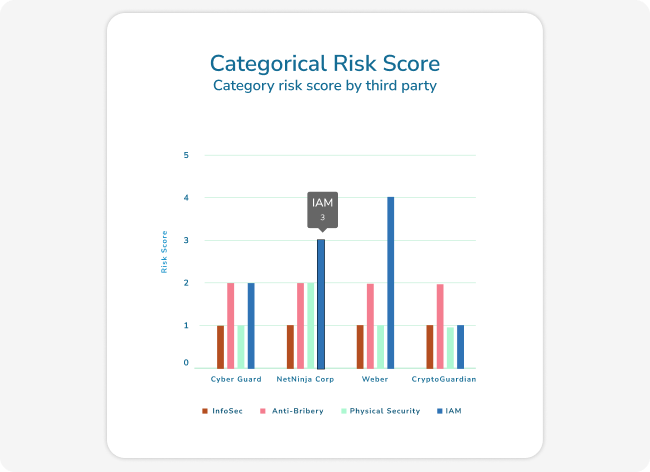 Instantly demonstrate the ROI
of your programs
Baseline each of your Risk Management practices against industry norms

In-depth, real-time ROI analyses for all Risk and Compliance operations

Granular calculations for your entire GRC program, at your fingertips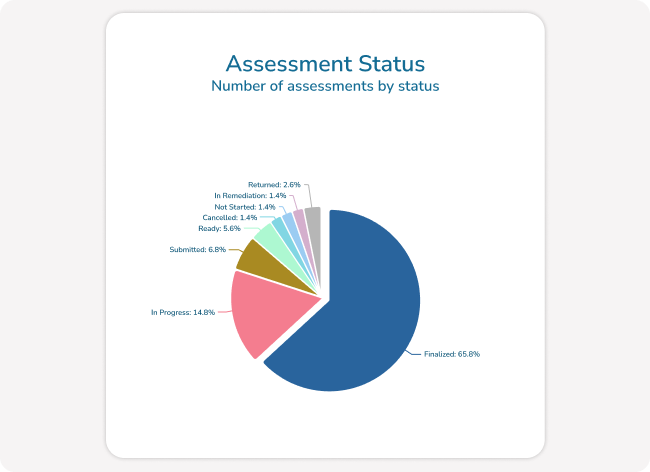 Enhance your operations to substantially reduce costs
Extensively automate laborious and costly manual processes

Aurora's intuitive dashboards simplify identifying process inefficiencies

Leverage in-built recommendations to optimize your GRC operations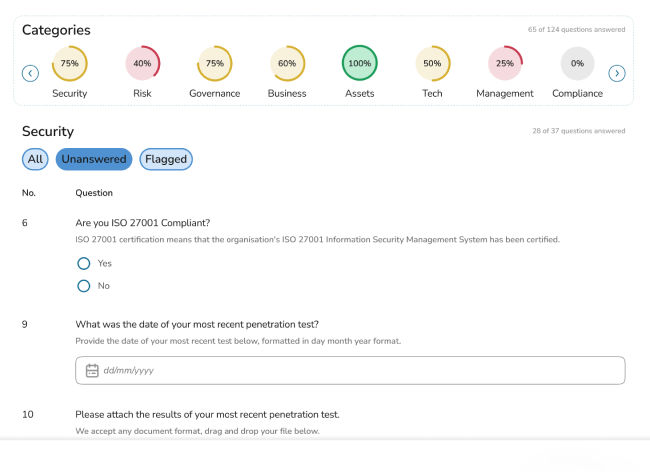 Rapidly tailor your Risk Management tooling
Re-configure Aurora without the need for third-party Consultants

Leverage drag-and-drop interfaces to instantly tailor your workflows

Instantly configure dashboards and reports, without the need for coding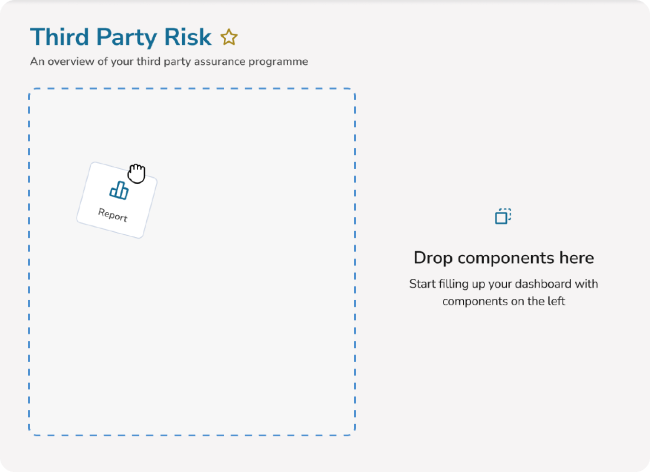 Transform fear into knowledge
Essential
Domains
Securing the Organisation
Security & Data Compliance
Capabilities
Assets & Processes -
document and protect
Incidents - record, investigate
and remediate
Threats & Vulnerabilities -
prioritise, track and report
Security Compliance - manage, test and report on initiatives
Data Privacy - govern and track obligations (GDPR, CCPA etc)
Extension
Continuous Control Monitoring
Advanced
Domains
Securing the Organisation
Security & Data Compliance
Securing Third Party Relationships
Capabilities
Core +
Third-Party Vendors - identify and map
Third-party Assessment -
manage and assess
Third-party Risks - identify and
remediate findings
Extension
Continuous Control Monitoring
Ultimate
Domains
Securing the Organisation
Security & Data Compliance
Securing Third Party Relationships
Security Risk Management
Security Resilience and Governance
Capabilities
Core & Advanced +
Business & IT Risks - centrally assess
and manage
FAIR Risk Analysis - quantify your
cyber risks and spend
Internal Audit - centralize & manage
your processes and program
Policy Management - store and attest
for your business users
Business Continuity - manage critical processes and services
Extension
Continuous Control Monitoring
Frequently asked questions
How can I get access to Aurora as soon as it launches? 
The first thing to do is book a discovery call. During the call will be able to provide you with more information.
What are the differences between Aurora and your current platform?
Aurora provides previously unachievable levels of visibility and control and delivers a range of tools to systematically evaluate the efficacy of your Information Security Risk Management program.
I'm an existing customer. Will I be upgraded to Aurora when it launches? 
Yes. We are currently in the process of notifying our customers about the upcoming changes. We will be in touch shortly to discuss your migration over to Aurora.  
Do you offer a free trial?
Yes, we offer proof of value (POV) as part of a customer's evaluation process. Our POV typically lasts one or two weeks, and a Pre-Sales team member supports you throughout this process.
How does the onboarding/implementation process work for new customers?
Getting started with Aurora is simple! As part of your subscription, you get implementation service included. A dedicated member of our implementation team will guide you through the process to get you up and running from design, configuration, testing, data migration and go-live.